General Information
Important Notice
Please note the Vaccine Pass requirements are applicable to the Green Hub. Upon entry to the Green Hub, visitors are required to present vaccination record for the purpose of the Vaccine Pass, scan 'Leave Home Safe' app, pass body temperature test. In all areas onsite, visitors are required to wear face masks and follow the latest regulations on social distancing.
We will closely monitor the development of the pandemic and adjust the arrangements as required.
Thank you very much for your understanding.
*The Green Hub opens daily except Tuesdays. The last admission time is 4:30pm.
---
Opening hours
Admission to the Green Hub starts at 10:00 and stops at 16:30.
Visitors who check in before 16:30 could stay till 17:00.
The Green Hub is closed on Tuesdays and special dates.
Visitor Centre, Heritage Display and Heritage Trail
10:00-17:00
Co-op Shop
10:00-17:00
Eat Well Canteen
10:00-17:00 (*The last food order time is set as 16:30)
---
Visit The Green Hub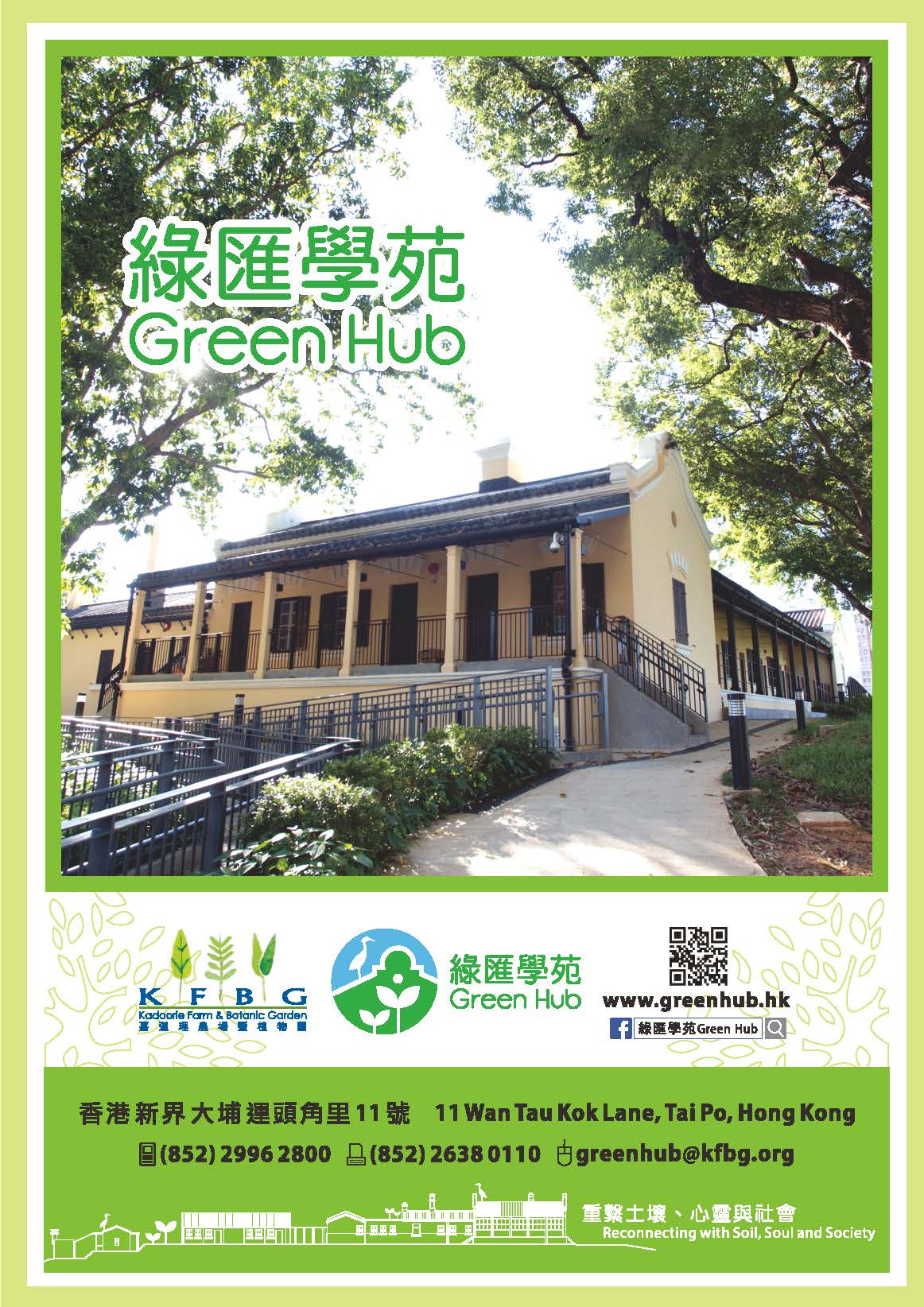 1. Self-guided
As the capacity of the Green Hub is reduced for crowd management, we recommend visitors to make an online booking prior to their visits. Reservation will be processed on a first-come, first-served basis.
2. Guided Tour and Group Visit
To comply with the Government's regulations on social gathering, our regular Heritage Tour is temporarily replaced by On-spot Docent Service from 1st May 2022.
3. How to get to the Green Hub
Address: 11 Wan Tau Kok Lane, Tai Po, Hong Kong
There is no parking avaliable for visitors. The Green Hub has only one car-space for holders of ad Person'sPermit and advance booking for this is essential. There are only limited public, metered parking spaces available at Wan Tau Kok Lane, Tai Po.
Click here for the directions to The Green Hub.
---
Visitor Guidelines
Please click here for more details.
Remarks: The Green Hub is itself covered by Public Liability Insurance. Participants are fully responsible for arranging, at their own expense, such life, health and other forms of insurance coverage as individual considers appropriate.