General Information
Opening hours
Admission to the Green Hub starts at 10:00 and stops at 16:30.
Visitors who check in before 16:30 could stay till 17:00.
The Green Hub is closed on Tuesdays and special dates.
Visitor Centre, Heritage Display and Heritage Trail
10:00-17:00
Co-op Shop
10:00-17:00
Eat Well Canteen
10:00-17:00 (*The last food order time is set as 16:30)
---
Visit The Green Hub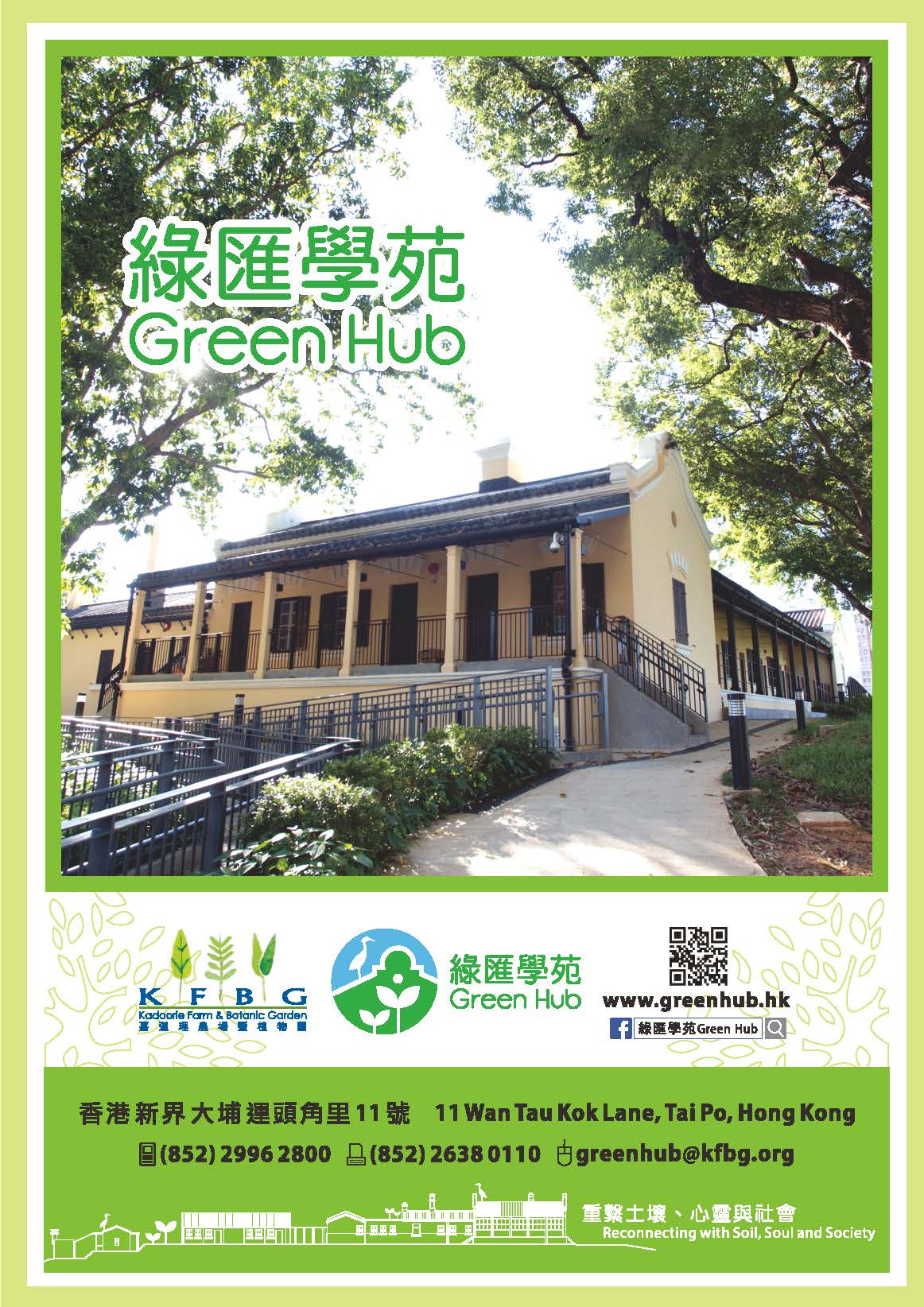 1. Self-guided
As the capacity of the Green Hub is reduced for crowd management, we recommend visitors to make an online booking prior to their visits. Reservation will be processed on a first-come, first-served basis.
2. Guided Tour and Group Visit
3. How to get to the Green Hub
Address: 11 Wan Tau Kok Lane, Tai Po, Hong Kong
There is no parking avaliable for visitors. The Green Hub has only one car-space for holders of ad Person'sPermit and advance booking for this is essential. There are only limited public, metered parking spaces available at Wan Tau Kok Lane, Tai Po.
Click here for the directions to The Green Hub.
---
Visitor Guidelines
Please click here for more details.
Remarks: The Green Hub is itself covered by Public Liability Insurance. Participants are fully responsible for arranging, at their own expense, such life, health and other forms of insurance coverage as individual considers appropriate.