Farmers Markets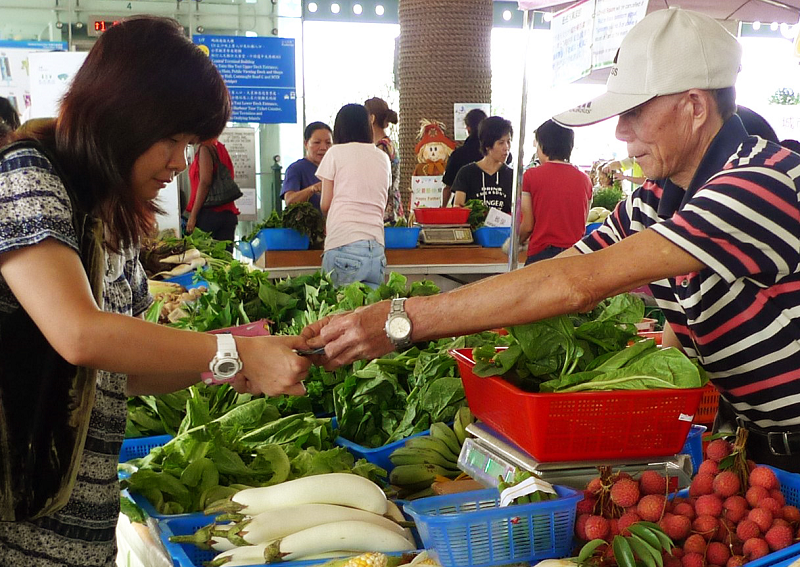 Since 2005, Kadoorie Farm and Botanic Garden (KFBG) has played an active role in setting up farmers' markets in Hong Kong. A farmers' market provides an alternative market place for local organic producers to communicate with, and sell their produce directly to, consumers. Creating mutual understanding and support between producers and consumers brings social and educational benefits, as well as improving the livelihood of local food producers and encouraging more people to become farmers.
Today there are six regular or short-term farmers' markets organised at localities in the New Territories, Kowloon and on Hong Kong Island. Shopping for your food from these markets is the simplest way to show your support for localising the food system.
KFBG organizes the Central Farmers' Market every Sunday, on the ground floor between Piers 7 and 8. KFBG has a strict set of rules on what constitutes an organic and sustainable farm. KFBG expert staff visit each farm that applies to sell at the Central Farmers' Market to look into their premises and growing process; only those that satisfy our requirements are allowed to sell at the Market. We also conduct surprise spot checks on the approved farms periodically, and any farmers whom we feel have strayed from sustainable organic principles lose their space at the market.