Getting There
Address
11 Wan Tau Kok Lane, Tai Po, Hong Kong
Location Map
Travel by MTR
Tai Po Market station exit A2
Travel By Bus
KMB Bus: 64K, 71K, 72, 72A, 73, 73A, 73X, 74X, 75X, 265S, 271, 272X, 274P, 307, 872, N73, E41
Mini-bus: 20A, 20B, 20C, 20K, 20X, 22K, 28K.
To Tai Po Market Station and Kwong Fuk Road, Tai Po Market, Tai Po, Hong Kong SAR
Travel By Car
There is no parking avaliable for visitors. The Green Hub has only one car-space for holders of the Disabled Person's Parking Permit and advance booking for this is essential. There are only limited public, metered parking spaces available near the Green Hub. To visit the Green Hub, public transport is recommended.
Walking
8-minute walk from Exit A2 of Tai Po Market MTR Station
By KMB Bus to Tai Po and take off at Kwong Fuk Road. A 10-minute walk from bus station along Wan Tau Kok lane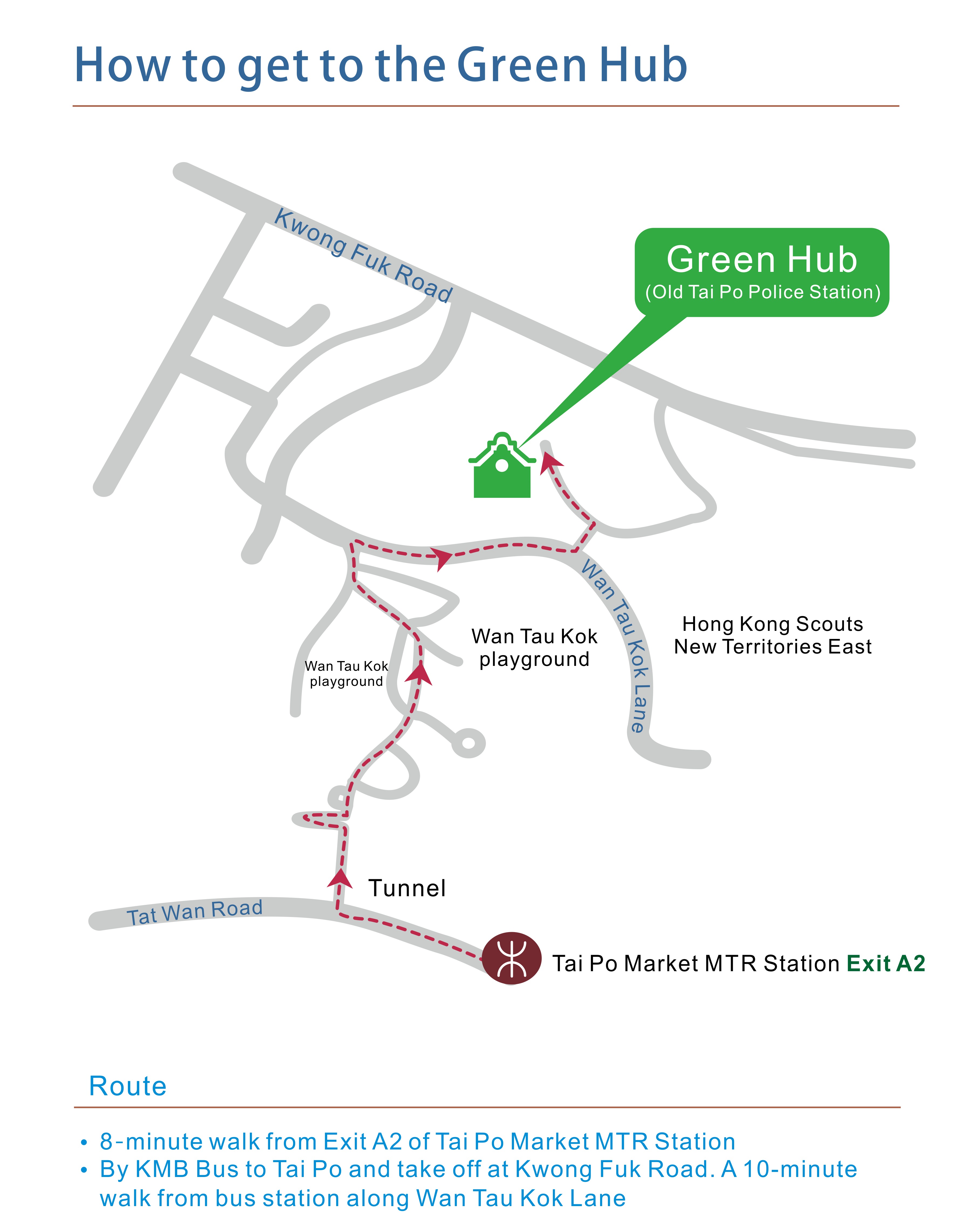 Please click here for detailed information.
---
Contact Information
Tel: (852) 2996 2800
Fax: (852) 2638 0110
Email: greenhub@kfbg.org
Address: 11 Wan Tau Kok Lane, Tai Po, Hong Kong