Events and Programmes
School and Group
Food Detective
Kindergarten Programme
Date:
Monday to Saturday: 09:30-12:00 or 14:00-16:30
(Closed on Tuesdays)
Numebr of Persons:
22 to 56 persons
Fee:
$200 per head
$80 per head for Registered non-profit-making (NPM) kindergartens (KGs) and Registered Charity
Low Carbon Living
Connect with Nature
Kindergarten
Families and Kids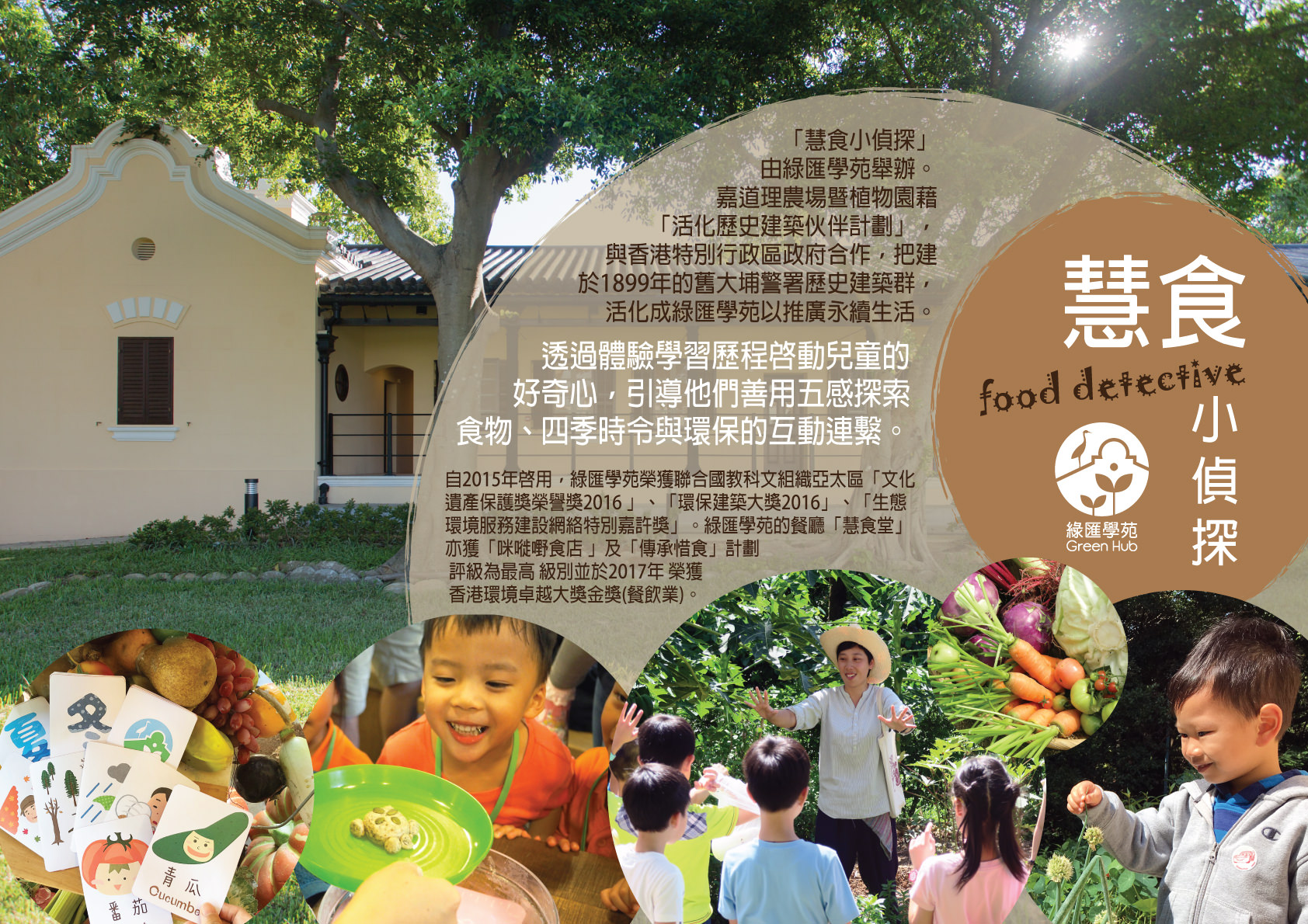 The Green Hub's Food Detective Workshop is a food education programme which encourages children to explore our relationship with nature through an array of sensory games and hands-on learning experience.
Through a joyful learning experience, children will deepen their connection with nature and embrace good eating habits to harmonise our relationship with nature.
Group Size
22 to 56 persons *
Target
4- 6 years old (Parents are welcomed to join)
Date / Time
Monday to Saturday: 0930-1200 or 1400-1630
(Closed on Tuesdays; Only AM session is available on Saturday)
Fee
$80 ** per head (Exclusively for registered whole-day school and charity)
$200 per head (Same price for Children and Adults)
* The Green Hub will adopt the Centre for Health Protection's latest health advices to adjust class size and grouping arrangement.
** With verification from the school/organization, workshop fee will be waived for participants from low-income families.
Application Form
Please fill in the online application form.
Enquiry
2996 2826 / ghprog@kfbg.org