Events and Programmes
Mini-Farming Workshop
Date:
9 December 2023 (Sat)
Venue:
The Green Hub (Old Tai Po Police Station), 11 Wan Tau Kok Lane
Low Carbon Living
Connect with Nature
Grow Food @ Home
Secondary School
Adults
Elderly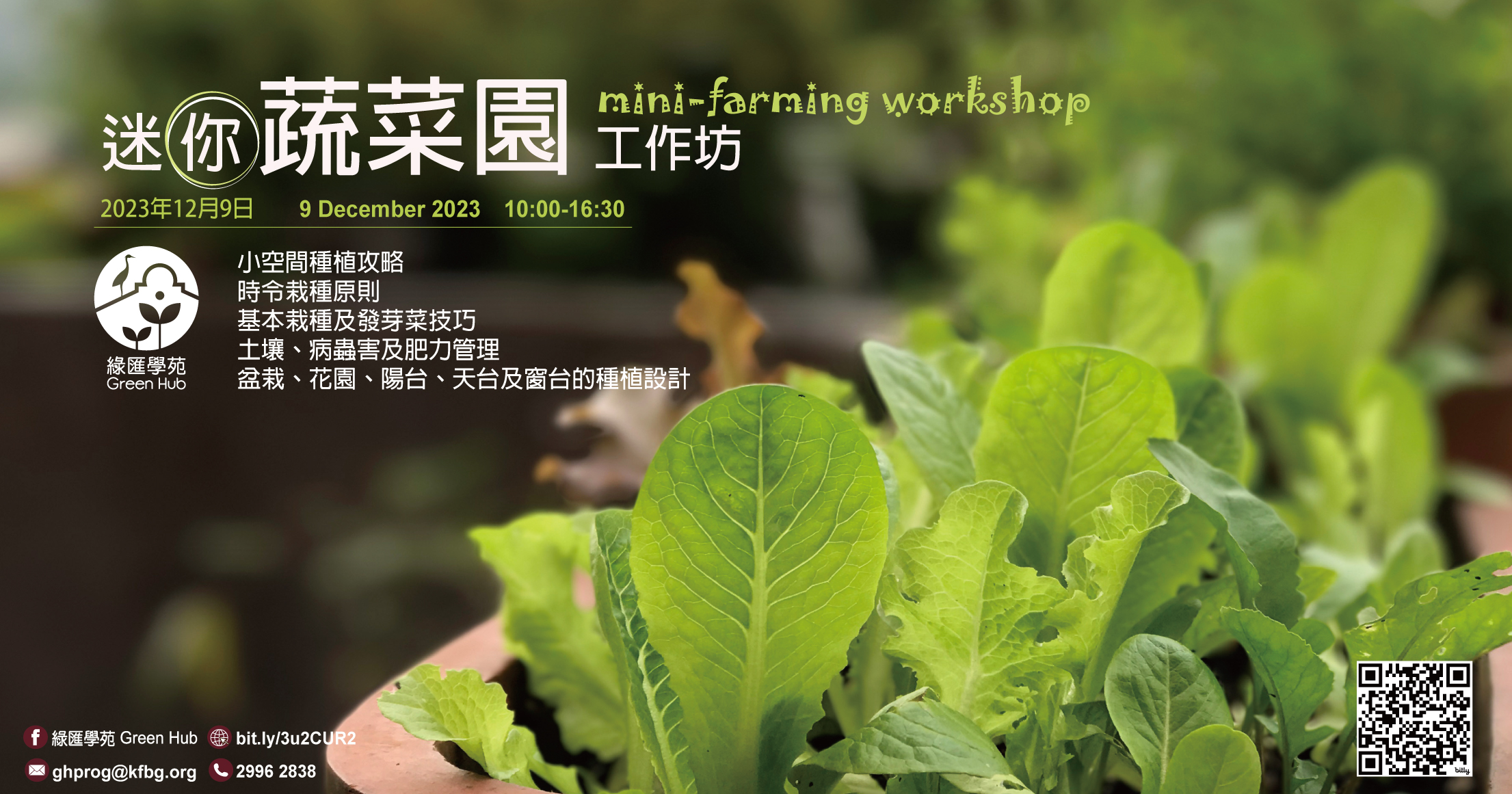 Food growing is a joyful experience that reconnects us with nature. Don't despair if you would like to grow food but have limited space. In the Mini-farming Workshop, we will bring the dream within reach by looking into different planting strategies, crop selection and practical skills for growing food at garden, balcony, roof-top, window sill and elsewhere at home. You will discover creative use of small space is fun and rewarding. The workshop will be conducted in Cantonese. For details, please refer to the Chinese version.