Events and Programmes
Experience Tea Residential Camp
Date:
R046: 3 June 2022 (16:00) to 4 June 2022 (12:30) or
R047: 11 June 2022 (16:00) to 12 June 2022 (12:30)
Venue:
The Green Hub and Kadoorie Farm & Botanic Garden
Low Carbon Living
Connect with Nature
Residential Experience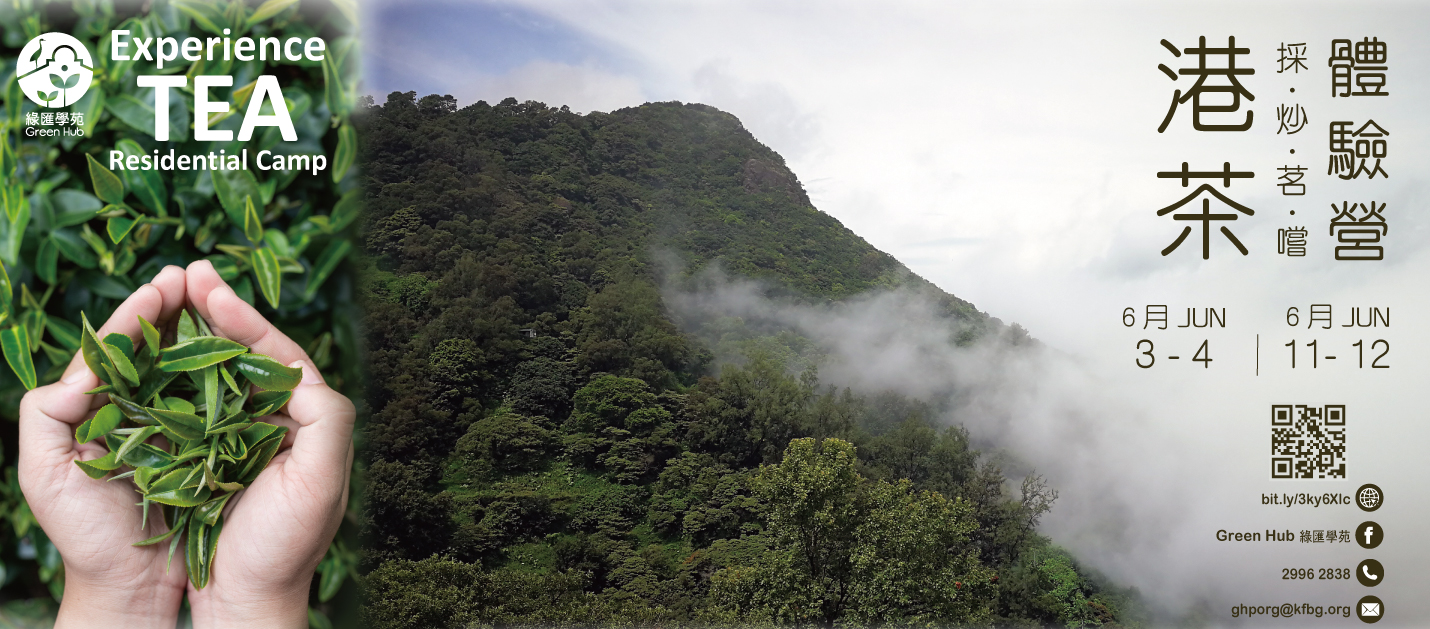 Tai Mo Shan, the highest peak in Hong Kong, was once famous for tea farming in the 17th Century. The remnants of tea terraces still mark the slope today. In this two-day residential camp, participants will stay at the Green Hub's guesthouse for a night and join a tea-related cookery workshop. On the second day, participant will visit the organic tea terraces at Kadoorie Farm and Botanic Garden to experience tea harvesting and processing.
Date & Time:
3 June 2022 (16:00) to 4 June 2022 (12:30)
OR
11 June 2022 (16:00) to 12 June 2022 (12:30) (FULL)
Venue: The Green Hub and Kadoorie Farm & Botanic Garden
Programme details and application: Please refer to the Chinese version
Target: Aged 18 years and above
Language: Cantonese
Quota : 20
Enquiry: Please contact us at 2996 2838 or email to ghprog@kfbg.org