Events and Programmes
Vegan Cheese Cookery Class
Date:
EW156: 19 Nov 2022 (Sat) or
EW157: 27 Nov 2022 (Sun)
Venue:
Eat Well Classroom, The Green Hub (Old Tai Po Police Station), 11 Wan Tau Kok Lane,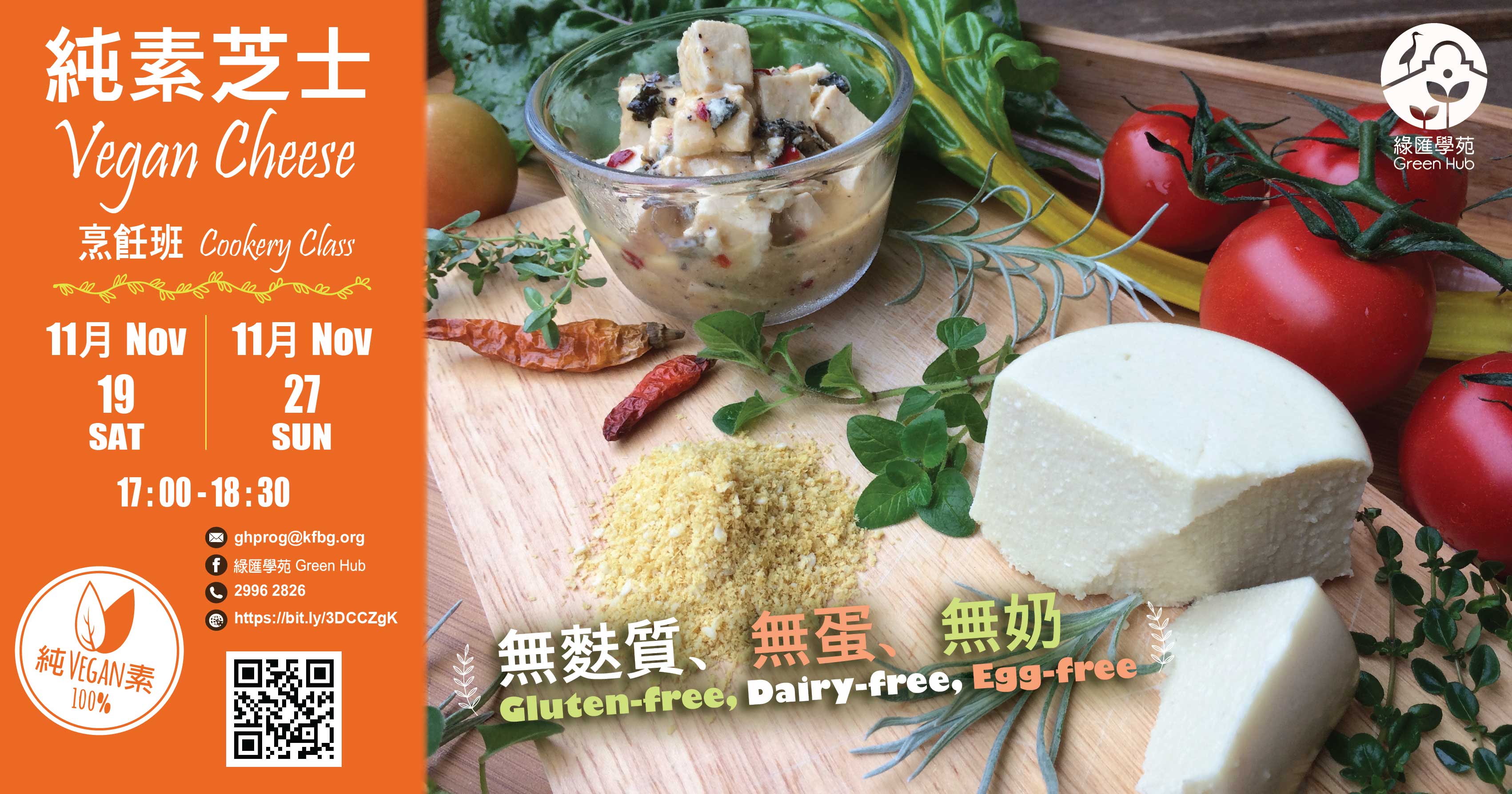 Vegan Cheese Cookery Class
This cooking class will teach three different kinds of vegan cheese, including vegan feta cheese with freshly picked organic herbs, cashew cream cheese, and vegan parmesan cheese powder, so that participants can master the basic production skills and applications of vegan cheese. Enjoy "cheese" with zero milk content but rich flavor. This cooking class is especially suitable for people who are sensitive to dairy.
Participants will pick their own favorite herbs from the kitchen garden to make their vegan feta cheese during the class, and get a serve of vegan parmesan cheese powder and 200g organic vegan feta cheese to take home. The class will also share the environmental, health and animal rights issues posed by industrial milk production. Please bring your own food container.
The class will be taught in Cantonese.
Please note the Vaccine Pass requirements are applicable to the Green Hub. Upon entry to the Green Hub, visitors are required to present vaccination record for the purpose of the Vaccine Pass, scan 'Leave Home Safe' app, pass body temperature test. In all areas onsite, visitors are required to wear face masks and follow the latest regulations on social distancing.
The Green Hub is itself covered by Public Liability Insurance. Participants are fully responsible for arranging, at their own expense, such life, health and other forms of insurance coverage as individual considers appropriate.