Events and Programmes
Experience Coffee Residential Camp
Date:
17 Dec 2022 (14:00) to 18 Dec 2022(11:00) or
31 Dec 2022(14:00) to 1 Jan 2023 (11:00)
Venue:
Green Hub and Kadoorie Farm and Botanic Garden
Low Carbon Living
Connect with Nature
Residential Experience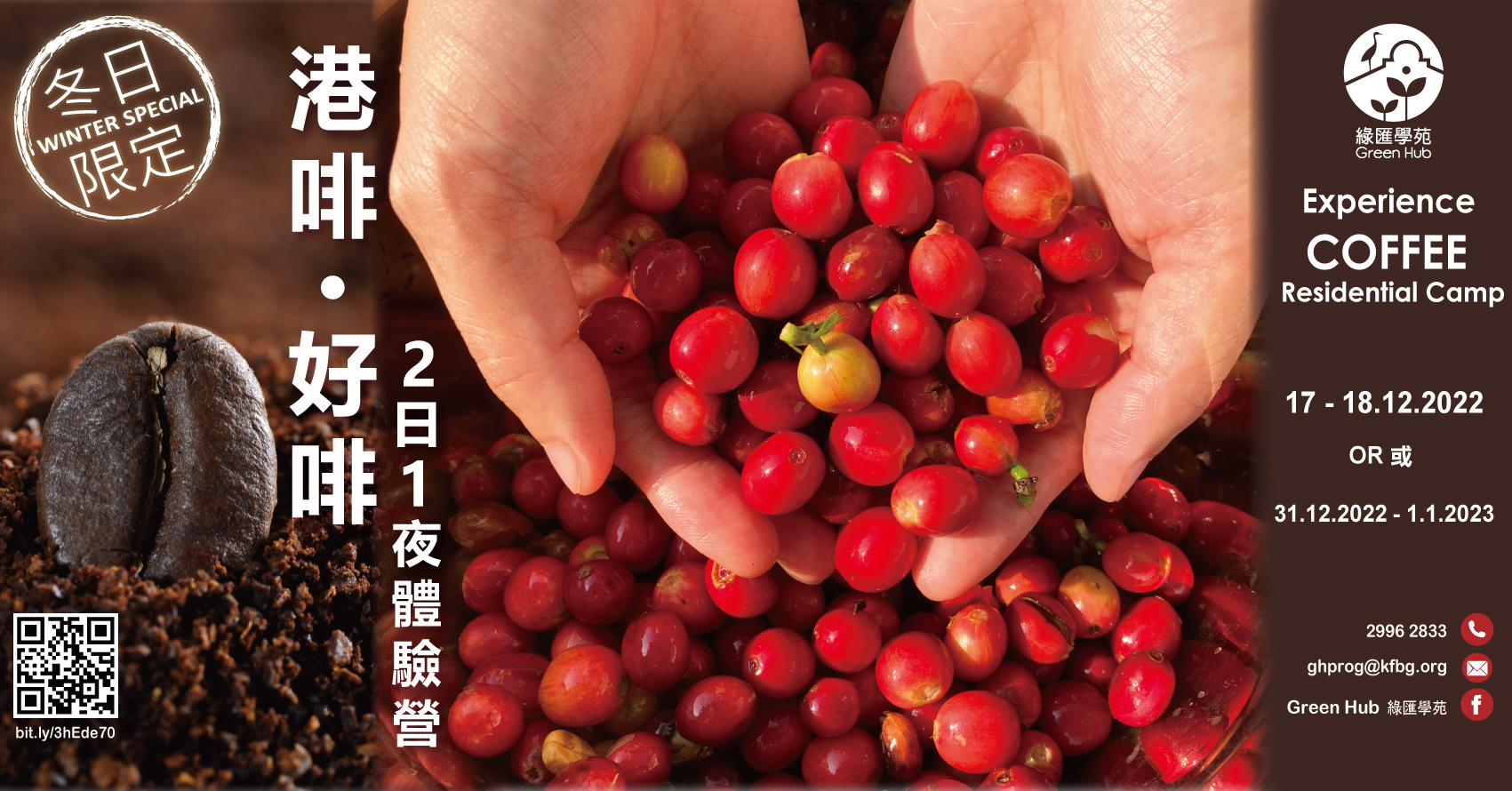 The Experience Coffee Residential Camp will facilitate participants inquiring the sustainability issues about coffee and take positive steps to cultivate more sustainable alternatives.The programme offers a 'from field to table' experience. Participants will visit the organic terraces at Kadoorie Farm and Botanic Garden to learn about sustainable farming and experience coffee harvesting and processing. We will stay at the Green Hub's guesthouse for a night. Evening activities include coffee dessert cookery class and coffee tie-dye workshop. On the second day, a coffee party will be arranged for coffee roasting and sharing of different coffee brewing methods.
Please refer to Chinese Version in details.