Events and Programmes
Longan Rice Cake Cookery Class
Date:
22 January 2022 (Sat) 16:30-18:00 or
29 January 2022 (Sat) 16:30-18:00
Venue:
Eat Well Classroom, The Green Hub (Old Tai Po Police Station), 11 Wan Tau Kok Lane,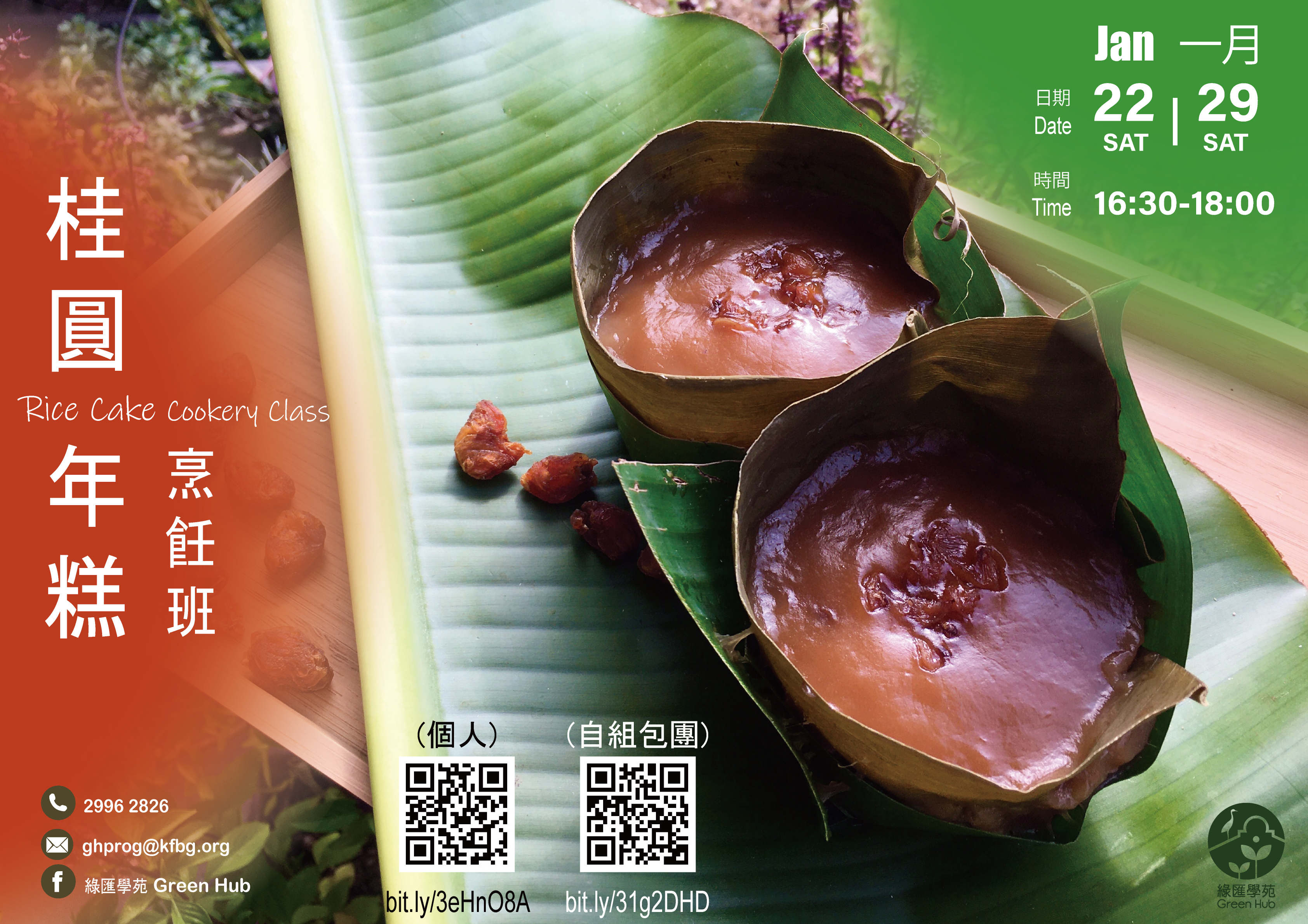 Rice cake is indispensable in Chinese New Year, symbolizing prosperity and growth for the household in the coming year.
In this cookery class, participant will learn how to make traditional rice cake with a twist: longan sweet rice cake. Steamed rice cake is soft and tender while pan-fried rice cake is crispy on the outside and gooey on the inside.
Each participant will take home a 6-inch /two 3-inch longan rice cake. Please bring your own food container.
The cookery class will be taught in Cantonese.
Please refer to Chinese version for details.